Military Gator Utility Vehicles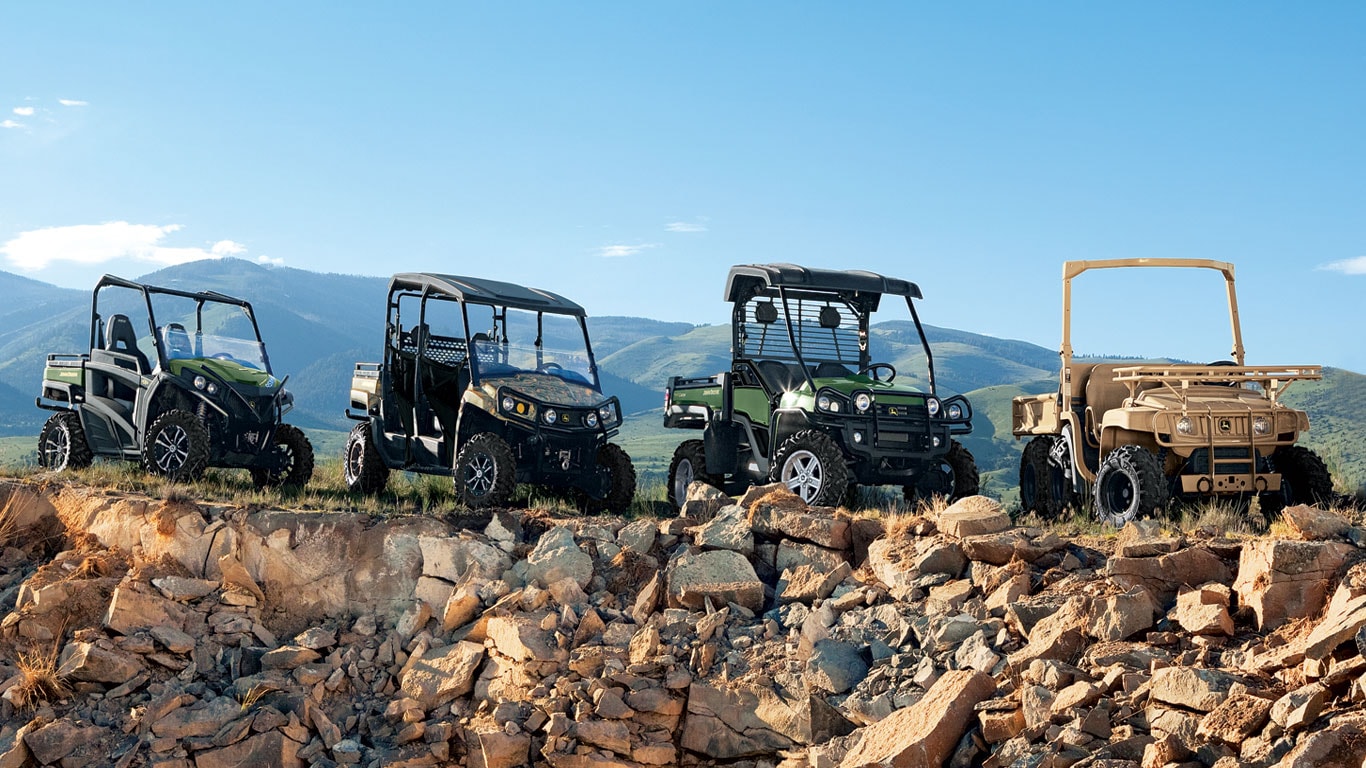 Ideal for cargo transport in critical combat situations.
Whether you're taking a hill or hauling supplies, our M-Gator Military Utility Vehicles go the extra mile. Worksite ready and anything-you-can-throw-at-it ready.
Compare our Military Gator™ Utility Vehicles
Military Gator™ Utility Vehicles, available only to US and Canadian Federal agencies, are specially designed to support the rigor and unique applications of military operations. They're battle-tested, mission-customized and ready for duty.
Model
Engine
Payload Capacity
Towing Capacity
Certifications
Cab
Standard Features

18.5 hp* / 854 cc,
Diesel and JP8 Compatible

1600 lbs.

1400 lbs.

Air Drop / Sling,
USAF Transportability

Open Cab

Front Bumper, Litter Carrier,
Fire Extinguisher, Rifle Mount

18.5 hp* / 854 cc,
Diesel and JP8 Compatible

1400 lbs.

2000 lbs.

C-130 / CH-47,
209K Lift & Tie Down

Deluxe Cab with Poly Doors
and roll-down windows

CV Guards, Blackout Light Kit,
Fire Extinguisher
Disclaimer:
Some of the Product information and offers on this site are sourced from overseas and may not be available in Australia at present. For clarification please contact your nearest branch of Peel Valley Machinery.